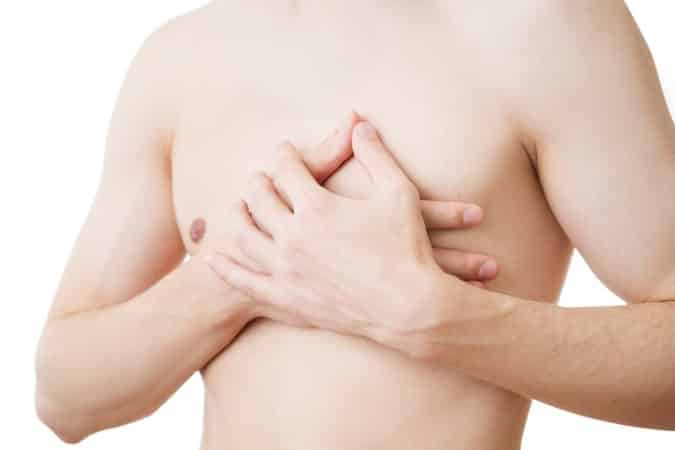 Male Breast Reduction – Gynecomastia Treatment
Gynecomastia is also known as enlargement of the male breast. It has several possible causes and can happen at any age. The majority of the time no specific cause is identified, but prior to surgical correction you may need to see an endocrinologist or have hormone labs drawn to avoid missing a potentially easily correctable non-surgical cause. Once the necessary work up is complete the surgical correction may involve liposuction, removal of breast tissue through a small incision around the areola, or a combination of the two procedures. Postoperatively a compression vest is necessary for approximately 2 weeks.
What should I expect after surgery?
Pain is moderate
Swelling
Bruising
A compression vest will need to be worn for 2 weeks after surgery
When can I go back to work?
5-7 days (light duty only)
Is this done as an inpatient or outpatient?
Outpatient
What type of anesthesia?
General anesthesia
How long does the procedure take?
1.5 – 2 hours
Flower Mound Plastic Surgery provides gynecomastia surgery and male breast reduction at our state of the art facility in Flower Mound, Texas. Our procedures have helped many patients in the Texas cities of Grapevine, Denton, Argyle, Flower Mound, Lewisville, Coppell, Highland Village, Gainesville, Dallas and Fort Worth. If you're looking for more information on our gynecomastia procedure, please fill out the request form below or give us a call at (972) 691-7900.