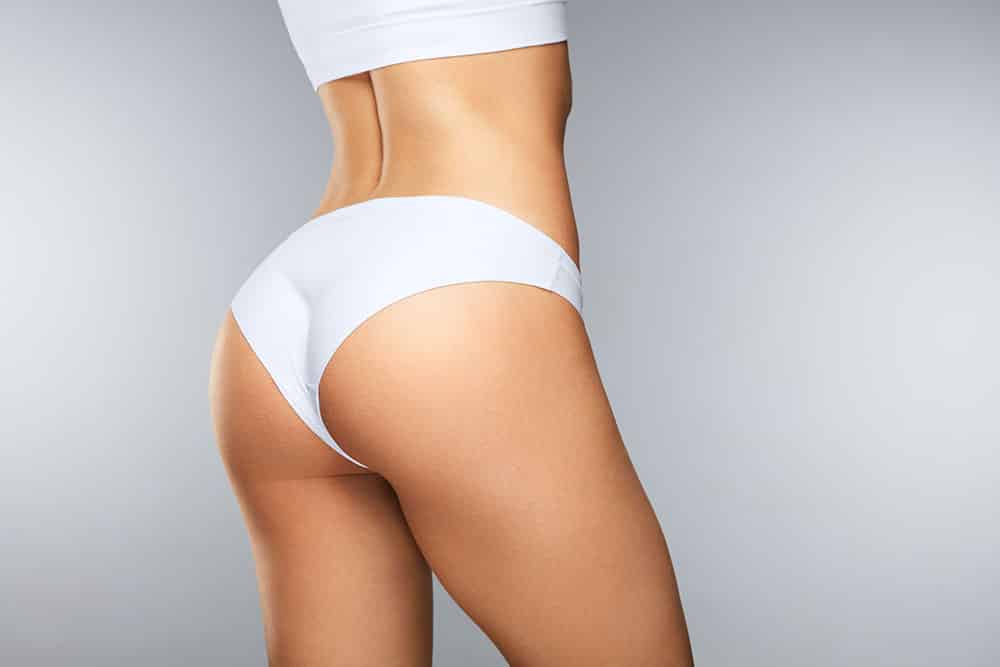 Butt Lift (also known as Brazilian Butt Lift)
Butt Lift – Whether you have lost a large amount of weight and have a sagging gluteal region or if you just tend to store fat in the love handles and thighs and would like it transferred to the gluteal region for a more aesthetically appealing figure, the butt lift may be right for you. To restore a youthful contour, a butt lift may be necessary in combination with liposuction or a fat injection. Often, to create an aesthetically pleasing gluteal region fat may be removed from one area, washed and treated and then injected into another area.
Depending on the amount of excess skin, the butt lift procedure may involve an incision over the upper gluteal region with removal of excess skin or just a very small incision for the injection of fat removed from other parts of the body. The overall goal of the butt lift is to recreate a youthful gluteal region utilizing a various combination of techniques. Make an appointment today to discuss the details of this surgery with Dr. Sanderson.
What should I expect after surgery?
Pain is relatively moderate, some bruising and swelling.
When can I go back to work?
14 days
When can I exercise?
4-6 weeks
Is this done as an inpatient or outpatient?
Outpatient
What type of anesthesia?
General anesthesia
How long does the procedure take?
2-3 hours
Flower Mound Plastic Surgery provides butt lift surgery at our state of the art facility in Flower Mound, Texas. Our procedures have helped many patients in the Texas cities of Grapevine, Denton, Argyle, Flower Mound, Lewisville, Coppell, Highland Village, Gainesville, Dallas and Fort Worth. If you're looking for more information on our butt lift procedure, please fill out the request form or give us a call at (972) 691-7900. You can also visit on Facebook.com.